A variety of my used panties I have available for sale.
I am a very experienced used panty seller, but even I don't know everything about your hidden desires how you choose the panties you want to buy. It comes from your past experience. Maybe you sneaked into your best friend's sister's room where she stores her worn underwear and found her special panties? You had a good time playing with them and wish to get alike panties again to feel the same great emotions and pleasure you had playing with that special panty. It could be any and I can't guess it as there are lots of
different panties
are available for sale and I always try to pick a sexy pair to wear and make you feel satisfied. See my
HAPPY USED PANTY BUYERS
page to see I am a good girl ;)
Please tell me if you like a specific color or they should be lacy, or satin, or girly pink, or thongs, or just funny knickers. Many men like thongs, but other many
men like briefs

(fullbacks) as well as other styles. It's absolutely impossible to guess, so I always have a good bunch of different panties that are ready to be used! he-he... I wear any panties you choose for 24 or 48 hours (up to 72 hours). Thongs are easier to get as tasty and smelly as you wish and some fullbacks are absolutely impossible to make strong pussy scented. I remember I was wearing one panty for a WEEK and it wasn't smelly at all. They were too thick to be drenched with my juices! My dirty panties are vacuum sealed so they taste like you've just slipped them off me! You ask me to take the personalized photos of me wearing panties you wish to buy. You'll have MUCH MORE pleasure playing with them.
Here is the link to browse my personal website
http://www.web-camgirl.com
to see other worn panties I sell as well as other worn lingerie. The site you're browsing is my own site too, but I let other girls publish and
sell their own
worn panties on this website. I am the owner and you can choose a hot girl to buy from.
Special requests with order (just ask me):
cummy panties, pee scented, ass funk, strong or light scented, wet and juicy, extra pictures wearing a panty you choose or even a video.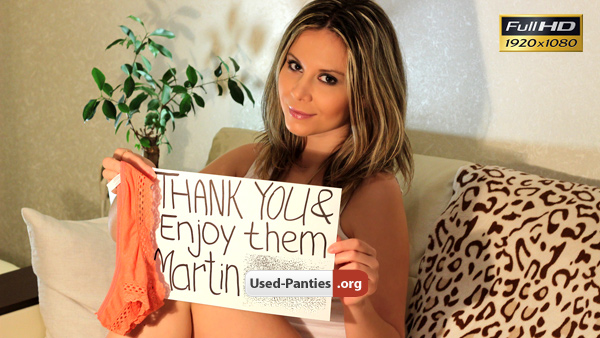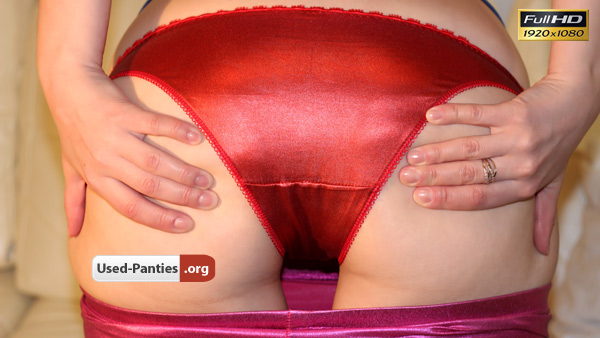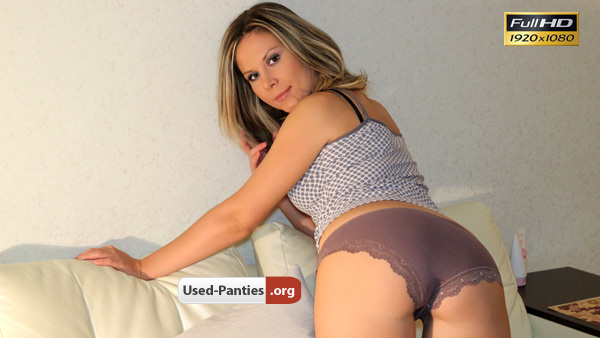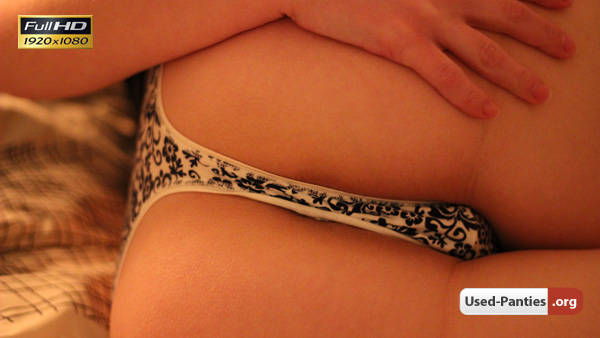 Click a thumb to see MORE photos of my other used panites.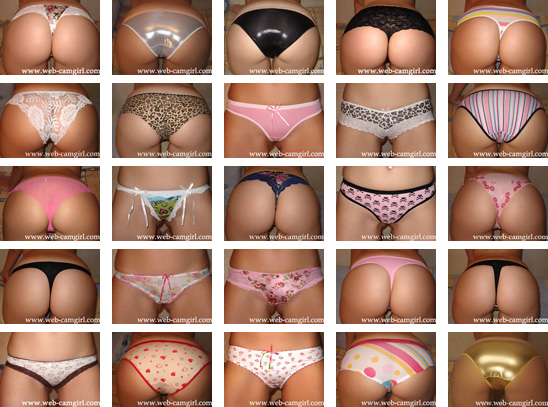 You must log in or register in order to contact this seller on Used-Panties.org
---