My different used white panties for sale.
There is nothing more sexy than white thongs. I have been wearing different panties, but white panties are the best. I think you guys agree with me. You want to see a sexy pussy under a piece of sexy white cloth... You are always fascinated about the look of girl's pussy under these white panties she wears. Of course you can't see my pussy juice on white panties as good as you can see it on
black
panties, but anyway milky white panties are very hot and sexy! You always try to sneak a peek under girl's dress to see them and dream about her moist pussy. You wish to see a sexy wet spot and the whole girl's pussy to smell her aroma. Stop dreaming! Look at me in sexy used white thongs below and order my dirty panties!
You can order any style of my
worn white panties
. Many men
like worn thongs
, because they hug my ass cheeks well, but also many men like briefs (fullbacks) as well as
other styles
to trigger their imagination and past experience (string, g-string, lace, satin, sheer etc..). White panties are always sexy, so choose which you like the most. Cherish my sweet thongs and enjoy my sweet pussy smell! I wear any panties you buy for 24 or 48 hours as you wish. My dirty panties are vacuum sealed so they taste like you've just slipped them off me! Ask me to take the
verification photos
in panties you buy to see I am the real deal. You'll have much more pleasure playing with them. See the
HAPPY USED PANTY BUYERS
page as well.
You can also browse my personal website
http://www.web-camgirl.com
to see other worn panties I sell as well as other used lingerie. Same time, you can order a pair from other sexy girl who sells her own
worn panties
on this website. I am the owner and you can choose a hot girl to buy her undies.
Special requests with order (just ask me):
cum in panties, pee scented, ass funk, strong or light scented, wet panties, more panty pictures or a video in panties you buy.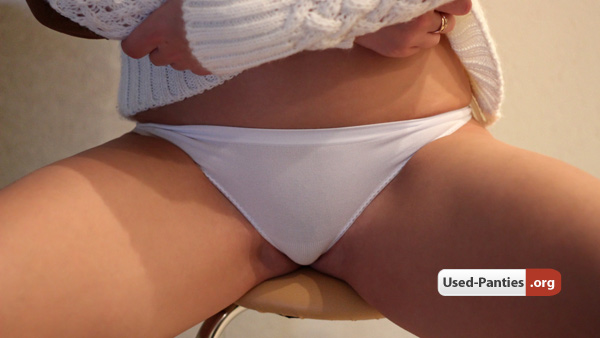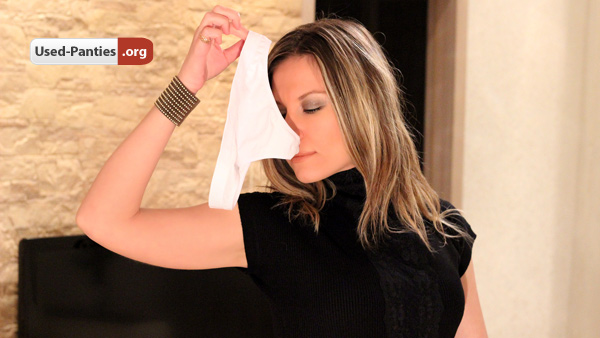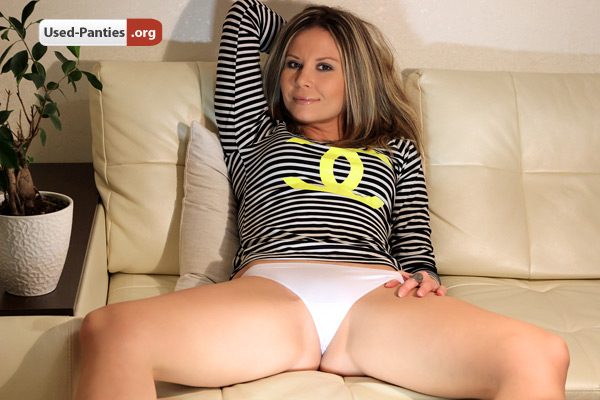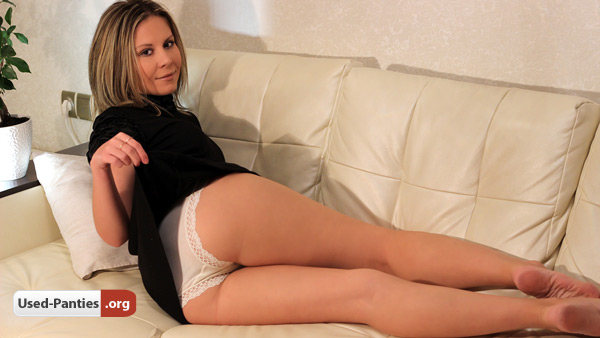 Click a thumb to see MORE photos of my other used panites.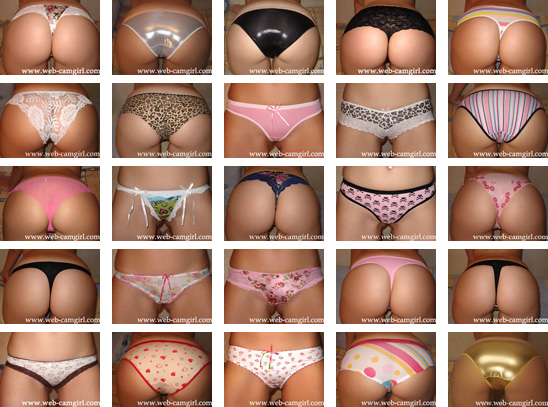 You must log in or register in order to contact this seller on Used-Panties.org
---